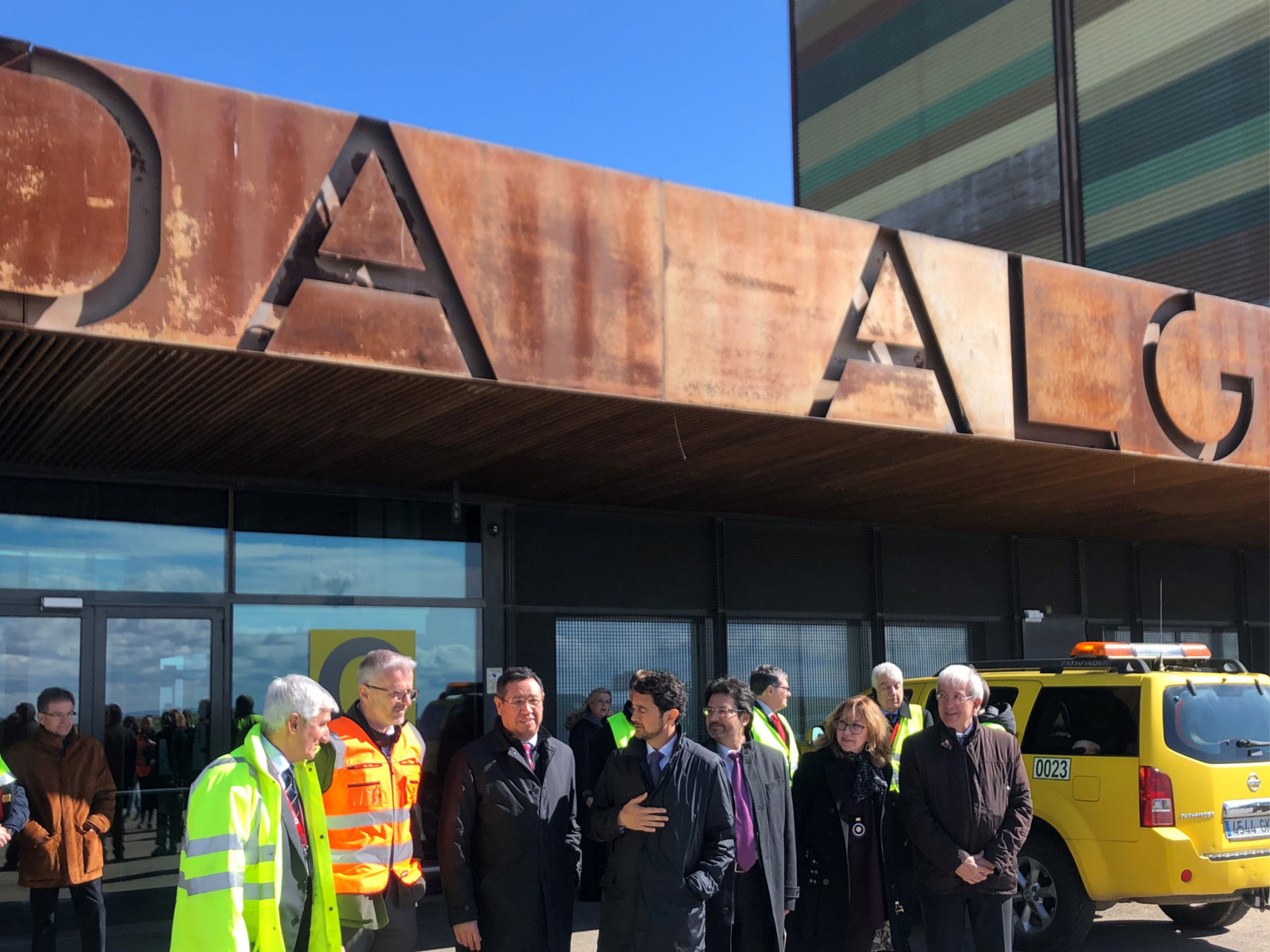 10 Mar

The airport will concentrate around 5.5 MEUR of public and private investments

The Minister of Territory and Sustainability, Damià Calvet, along with the Secretary of Infrastructure and Mobility, Isidre Gavín, visited the facilities of Alguaire Airport, where he announced that in the coming months "public and private investments worth 5.5 MEUR will be mobilized". "These investments include the future construction of the second largest hangar in Catalonia, with 6,400 square meters, which indicates the new strategic direction of the airport as an aeronautical industrial platform.

Aeroports de Catalunya is bidding for the project for the construction of a 6,400m2 (80x80m) hangar with the capacity to accommodate two Boeing 737 or Airbus 320 aircraft, or a Boeing 777 or Airbus 340 aircraft. The project is expected to be drafted next summer with an estimated investment of € 2.7m.

The Minister emphasized that "from the Government and in collaboration with the Alguaire Airport Strategic Table, which brings together all the territorial actors, we have managed to turn the airport around and focus on the activity: industrial, training and innovation". The investment in the new hangar, along with others from the public company Aeroports de Catalunya and those planned by private initiative, is in line with setting up "an airport hub, at the disposal of the country's economy, a strategic sector and it also generates momentum and local employment, "said the Minister. In this regard, he emphasized that Alguaire airport generates 100 direct jobs and 200 indirect jobs.

In addition to this announcement, the Minister also explained two more projects that will be promoted by Aeroports de Catalunya. On one hand the bidding for the works to expand the aircraft parking platform by 7,400 m2, with a budget of about 240,000 euros and on the other hand the purchase of a multipurpose hangar for industrial activities, of 25x30m, with a budget of 150,000 euros.

The high availability of industrial land makes this airport an ideal place to grow. In this regard, the company Aeronpark plans to expand its parking platform by 10 hectares, which can park 50 aircrafts.

Alguaire Airport is also focusing its strategy on training and research and innovation activities.BAA Training aviation school has an average of 20 aircraft at the airport, as well as a permanent group of about 35 students and 20 instructors, as well as the company's administration and maintenance staff. BAA has recently installed a new flight simulator, with an investment of € 500,000, for pilot training and instruction.